American Champion & American Grand Champion
Kingsleah Shamal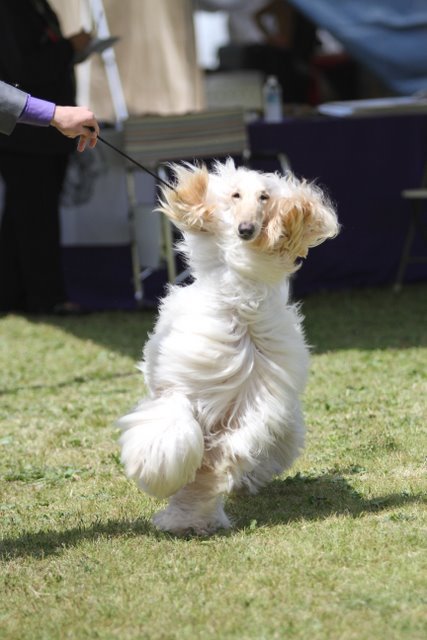 Alias: Ben
Sex: Dog
After: SBIS/BIS Italian, Norwegian, Swedish & International Champion Maidum Blue Tuareg
Under: Triumph-Show Anastasia Magic
Born: 2008-09-09
Breeder: Gunilla Holmgren, Kennel Kingsleah
Owner: Kathy Rich, California, USA

Ben wins a 3 point major in CA, USA, January 31st 2010.
Ben goes Best of Winners and another point towards his American championtitle, May 22nd.
Ben goes Winners Dog at the Bahia Sur Kennel Club show in Chula Vista, CA, June 20th.
Ben took Winners Dog and BOS on Saturday 14th of August at the South Bay Kennel Club in Torrance, California. On Sunday he won the Best of Breed.
Ben took Winners Dog and Best of Winners at Santa Ana Valley Kennel Club, California and he is only 3 points from his American Champion title.
Ben wins the Best of Breed, 31st of October in Riverside, CA. Ben is only one point short of his AM title.
Ben gained his American championtitle 21st of January 2011.
Ben won back to back Best of Breed in California, 29 & 30th of October 2011.
Ben won BOB and gained his American GRAND Champion title on July 1st 2012.
CONGRATULATIONS and Thank you owner Kathy Rich!
Pictures






Pedigree
SBIS/BIS Italian, Norwegian, Swedish & International Champion Maidum Blue Tuareg
Am, Swedish, Norwegian, Slov & Int Ch Raffica's Smokin' Gun
USA Ch Seistan's Makin' A Killin' Jc
USA Ch Raffica Smoke Gets N' Yr Eyes
Italian Champion Maidum Zanzibar
IT, FR & INT CH, WW-96, EURW-97, EURW-98 Sanallah´s Gerome
Morgane
Triumph-Show Anastasia Magic
Est, Latv, Lith & Baltic JCH, ESTJW-05, LVJ-05 & BALTJW-05, Est, Lat, Lit, Balt, Russian, Belarus & International CH, Lithuanian Winner-07 Kingsleah Arctic Star
World Champion Kingsleah Blue Star
Pretty-Woman De Darjeeling
EST JCH, EST VCH, LV, BLR & RUS CH, LT JWINNER-04 Funtime´s Up-To-Date Obsession
EST V, LT, LV, BALT, PL, RUS, BALT FIN, BLR & INT CH, BALT W-99 & -00 Funtime´s Obsession For Fun
EST V, LT, LV, RUS, BALT CH Funtime´s Paloma Picasso