Kingsleah Paris by Night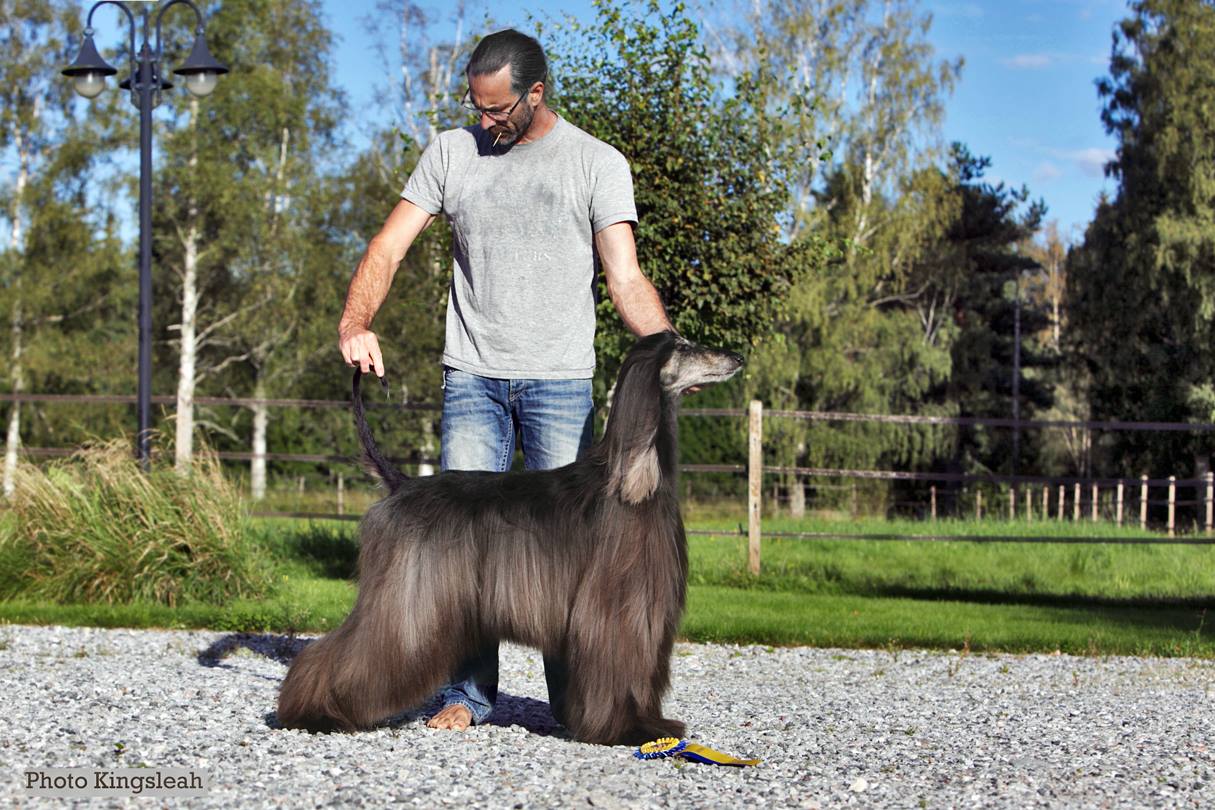 Alias: Lolita
Sex: Bitch
After: Kingsleah Made In France
Under: Kingsleah Drama Queen
Born: 2008-10-08
Breeder: Gunilla Holmgren, Kennel Kingsleah
Owner: Kingsleah
*Deceased*


Lolita starts her show career by winning SBIS Puppy back to back at the Specialty in Bosjökloster 2009 under breed specialists Stephen Wheeler (Jacosta), Louise Hickie (Gengala, AUST) and BIS judge Ann Birrel (UK).
Lolita continues to win SBIS-4 Puppy at Tånga Hed Sighthound Specialty under judge Jayne Edwards (Valkor, UK) and the following day SBIS Puppy under Lyn Appleby (Kazdanabad, Ireland).
Lolita wins a huge Juniorclass at the prestigious Specialty 2009 (Skokloster) under judge Regina Tromp-Pruyin (Popovs, NL).
Lolita wins the CAC and Best Bitch 3 in Eskilstuna the first time she is shown in official class as an adult., under judge Kerstin Nilsson, DK.
Lolita produced a lovely litter with Kid Sox.
Unfortunately we had to say good bye to Lolita in August 2019, almost 11 years old.
Pictures










Pedigree
Kingsleah Made In France
Kingsleah Stairways To Heaven
Quom Patouts On Bourbon
Swedish Champion Kingsleah Starlight
New Waves De Darjeeling
French & International CH I'tilim M'dohm Du Mont Isis
East Of Eden De Tchekana
Kingsleah Drama Queen
Swedish & Danish Champion Mr Sandman's Tell A Zcoop
DKUCH FINUCH INTUCH NUCH SUCH El Khyrias Zcoop Of The Year
Quom Whistlebait Wanda
Swed, Norw & Danish Ch, NordicWinner-00 Kingsleah Dancing Queen
International & Nordic Ch Gold'n Copper Blue Print
Swedish Champion Kingsleah Smoke Gets In Your Eyes