Multi SBIS/BIS German & Lux JCH, German DWZRV & VDH, Lux, French, Hungarian, Swedish, Swiss, Finnish, Austrian & Int CH
Khafka´s Spice Is Hot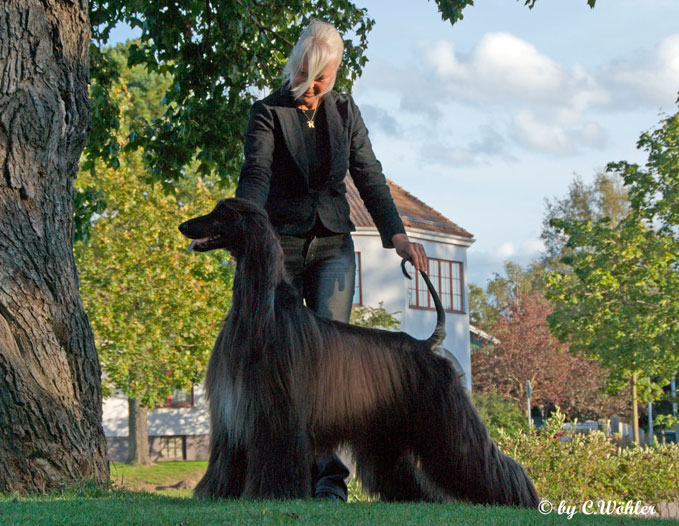 Alias: Ryan
Sex: Dog
After: French, Spanish,Portuguese, American & Caribe, Gran Brazilian and World Winner 2004 Khafka´s Song Sung Blue
Under: Aust CH Jacosta Hot N`Spicey
Born: 2004-06-05
Breeder: Philippe Gallardo, Spain
Owner: Andrea Wohler, Germany

All Winner titles are specified below due to not enough space above.
Speciality Winner Hungaria 2008
County Winner Nord/Mecklenburg 2008
County Winner Hessen Thuringen 2006 & 2007
County Winner Weser/Ems 2006
Brussels Winner 2006 & 2007
Brabo Winner 2006 & 2007
Clubwinner Hungaria 2006
County Junior Winner 2005
FCI-Euro-Junior Winner 2005
Top Junior Afghan hound 2005 in Germany
Top Afghan hound (DWZRV) 2006 in Germany
Ryan is a Multi BIS/SBIS Winner and a fullbrother to Pablo.
Ryan went BIS in Helsinki, Finland on May 25th and SBIS-2 in Salzburg, Austria June 1st.
Ryan is a wonderful family dog with a show temperament to die for!
Pictures




Pedigree
French, Spanish,Portuguese, American & Caribe, Gran Brazilian and World Winner 2004 Khafka´s Song Sung Blue
French, Spanish, Portuguese, Gibraltar, Luxemburg, Italian, International, Mexican, Las Americas and Caribian, Canadian & USA Ch, World Winner 1999 License To Thrill De Tchekana
USA Ch Shekinah Justice Prevails
French Ch E'Licence To Kill De Tchekana
Multi CH Let It Be de Tchekana
USA CH Kassan`s Zuni de Taos
Calamity Jane de Tchekana
Aust CH Jacosta Hot N`Spicey
Aust CH Jacosta Wrenagade in Red
Aust CH Jacosta Strike Me Handsum
Khandhu Estefan
USA & Aust CH Nazira´s Cold Days Night
USA CH Journey`s Judgement Day
USA CH Nazira´s Edge of the Night