Risis du Domaine des Crepinettes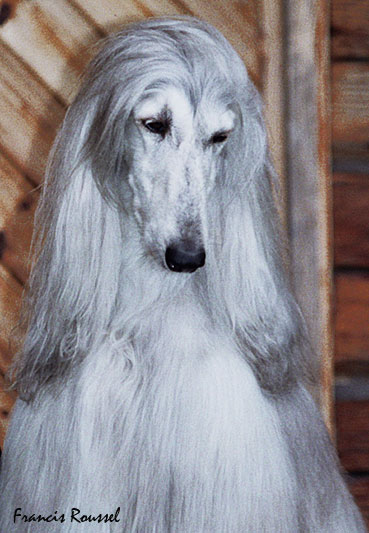 Alias: Risis
Sex: Bitch
After: Kingsleah Stairways To Heaven
Under: Pretty-Woman De Darjeeling
Born: 2000-12-17
Breeder: Jean-Pierre and Sylvie Crepin, France
Owner: Gunilla Holmgren, Kennel Kingsleah
*Deceased*


Risis, a very exotic oysterblue brindle daughter by Kingsleah Stairways To Heaven, was imported from France in 2003.
Risis got 6 precious puppies by Svinto September the 5th, Gunillas birthday!
Risis second and last litter gave us 6 precious puppies by Kid Sox (Svintos grandson) on her own birthday!
Risis is definitely a very special girl.
Risis lived and was much loved until the high age of 14 years and 6 months. Miss her sweet face around.
Pictures









Pedigree
Kingsleah Stairways To Heaven
Quom Patouts On Bourbon
SBIS AUST Ch Karakush True Blue
AUST Ch Dzum Alice Blue Bonnett
Swedish Champion Kingsleah Starlight
International & Nordic Ch Gold'n Copper Blue Print
Swedish Champion Kingsleah Footprints Of Smokey
Pretty-Woman De Darjeeling
Am, Swedish, Norwegian, Slov & Int Ch Raffica's Smokin' Gun
USA Ch Seistan's Makin' A Killin' Jc
USA Ch Raffica Smoke Gets N' Yr Eyes
East Of Eden De Tchekana
USA Ch Cachemire De Tchekana
FRCH INTUCH Bagaya De Tchekana