Pretty-Woman De Darjeeling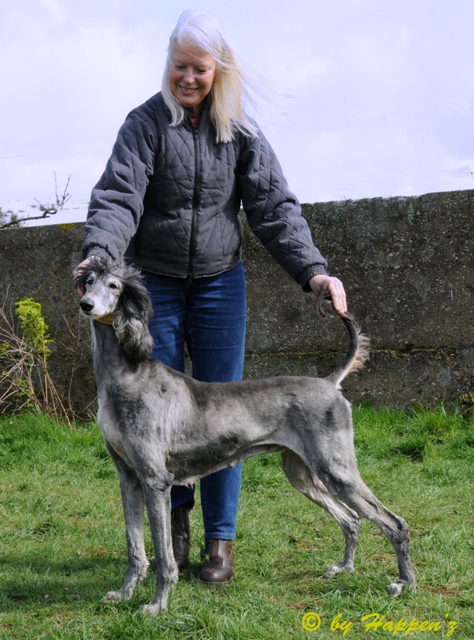 Alias: Pretty
Sex: Bitch
After: Am, Swedish, Norwegian, Slov & Int Ch Raffica's Smokin' Gun
Under: East Of Eden De Tchekana
Born: 1999-03-02
Breeder: Marc Millier, France
Owner: Gunilla Holmgren, Kingsleah
*Deceased*


Pretty was imported from France in the end of 2003, together with several kennelmates.
The dam of Multi Int Ch Kingsleah Arctic Star (by Svinto), Multi Int Ch Kingsleah Leila (by Tango) and Risis (by our Zeb but born in France).
We are proud of Pretty, our Queen, 9 years young. (see right photo)
With sorrow in our heart we had to let her go, at the age of 13 years.
Pictures



Pedigree
Am, Swedish, Norwegian, Slov & Int Ch Raffica's Smokin' Gun
USA Ch Seistan's Makin' A Killin' Jc
USA Ch Jorogz' Heart Breaker
Atavi Seradrift
USA Ch Raffica Smoke Gets N' Yr Eyes
Yucatan Gran Maniere Stevmar
Raffica's State Of The Heart
East Of Eden De Tchekana
USA Ch Cachemire De Tchekana
ESCH FRCH INTUCH Kaliphna's Kudos De Tchekana
INTUCH Taiti De Tchekana
FRCH INTUCH Bagaya De Tchekana
CACH INTUCH USCH Kassans The Impresario
FRCH INTUCH Kassans The Diva