Am, Swedish, Norwegian, Slov & Int Ch
Raffica's Smokin' Gun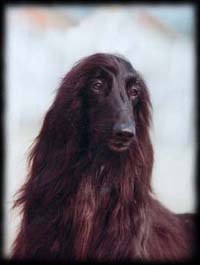 Alias: Wesley
Sex: Dog
After: USA Ch Seistan's Makin' A Killin' Jc
Under: USA Ch Raffica Smoke Gets N' Yr Eyes
Born: 1996-04-24
Breeder: Sue & Garret Games, USA
Owner: Marc Millier, Darjeeling, France

Wesley came to live with us for 9 months in 2000.
We finished his Swedish, Norwegian and International championtitle during his stay.
BOS at the Sighthound Specialty, Tånga Hed, 2000, under Wayne Burton, Australia.
BOB, CAC, CACIB, GROUP-2 in Bergen, Norway, under Knut Blutecher.
Wesley sired 3 litters with Kingsleah-bitches, one with 18 puppies!!! and he is a true sire of significance.
Pictures



Pedigree
USA Ch Seistan's Makin' A Killin' Jc
USA Ch Jorogz' Heart Breaker
USCH Jorogz' Tar Devil
USCH Jorogz' Sweet-Heart
Atavi Seradrift
USA Ch Raffica Smoke Gets N' Yr Eyes
Yucatan Gran Maniere Stevmar
Raffica's State Of The Heart